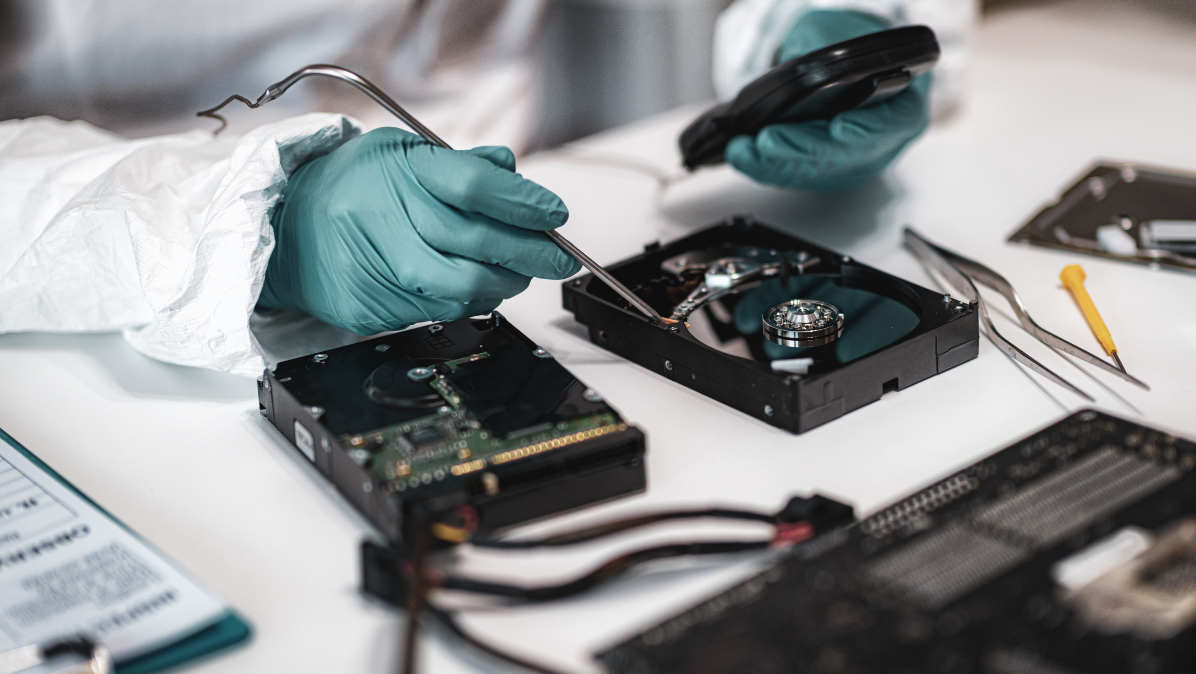 Digital Forensics
Category: Digital Forensics
Services Brochure: Download
Digital Forensics
Forensics can be defined as the process of preservation, identification, extraction, and documentation of computer evidence which can be used by the court of law. Our team uses and develops technological solutions to work efficiently with any required data set.
Computer Forensics
Deleted Data Recovery
Analysis of Recovered Data
Documenting Forensics Reports
Damaged Hard Disk recovery
Database Forensics
Onsite Acquisition
Expert Consulting
Disk Forensics lab setup1
Mobile Forensics
SMS and MMS
Video and Pictures
Audio files, Voice-mails
Calendar Information
Call History
Browsing History
GPS data
Emails
Password Cracking
MAC Forensics
OSINT and social media analysis
E-Mail Investigation
DarkWeb Analysis
DVR Analysis
CDR/IPDR Analysis
Video/Audio Enhancement
Audio Forensics
Network Forensics
GPS Forensics
E-Discovery

Don't let the critical data slip through your fingers. Our certified examiners along with the combination of latest forensics tools help uncover sensitive data from every potential location.

PROFESSIONAL TOOLS
DIGITAL FORENSICS
Digital Forensics Services
Computer Forensics, Audio/Video, Automotive Forensics, EDiscovery, Forensics Accounting.
Data Breach Investigations
Data breach investigation, prevention and documentation
Cyber Security Services
Prevention and Response to Cyber threats.
Intellectual Property Theft
Identify, Preserve and Report on Digital Evidence Confirming IP Theft.
Contact Us for a free Forensics Demo session
Contact
Got Questions? We are just an email away!